Say No to Client and Refuse Bad Projects: Previously we've already shared the story of a designer who works hard to complete a project and then, and client refuse to pay. If you're accustomed to working in a corporate environment, you are probably not used to having the freedom to say "No" to a client or a project. We all freelancers are well aware that there are bad clients also out there.
In this article, We provide 10 truthful responses you can give when you're asked to do a project that's not right for you. Freelancer don't want to spend too much time on bad projects.
How a Designer Respond to the Client if They Want to Reject Bad Projects:
Response 1 – I'm Too Busy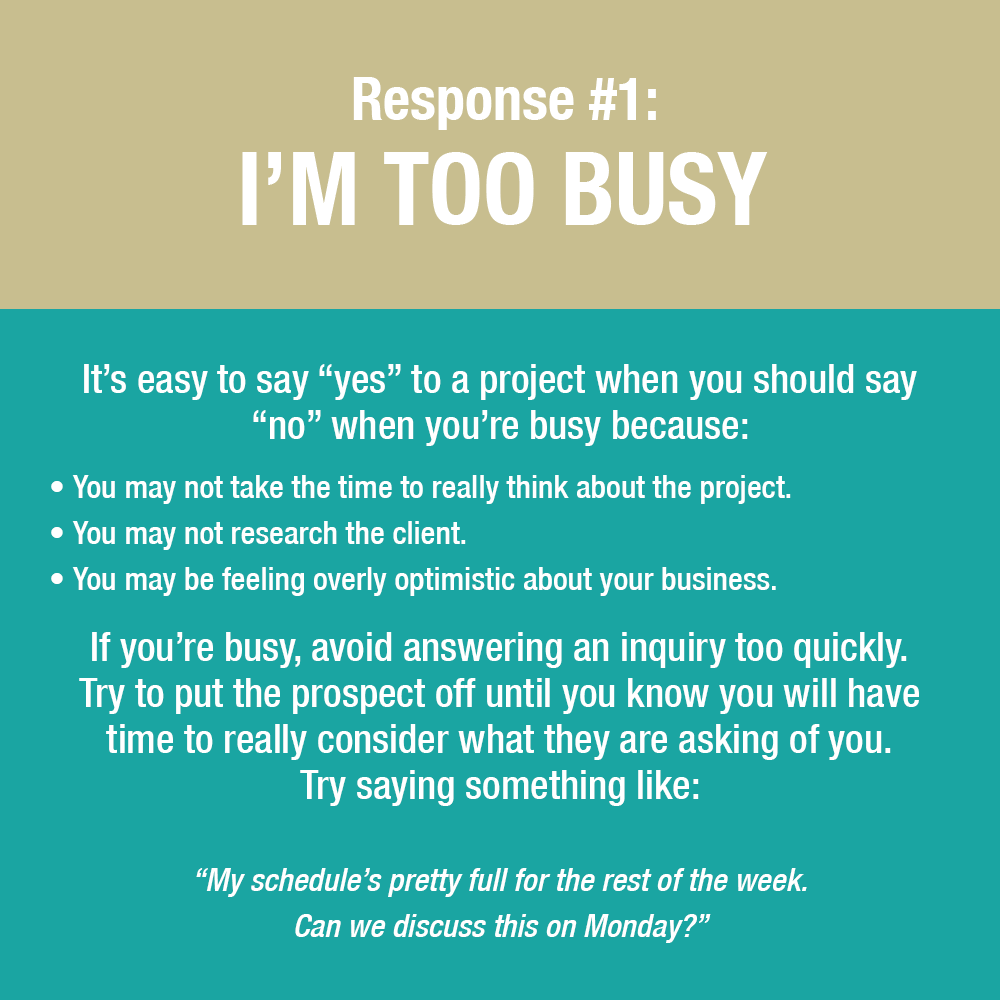 Response 2 – I'm Not The Best Freelance For The Job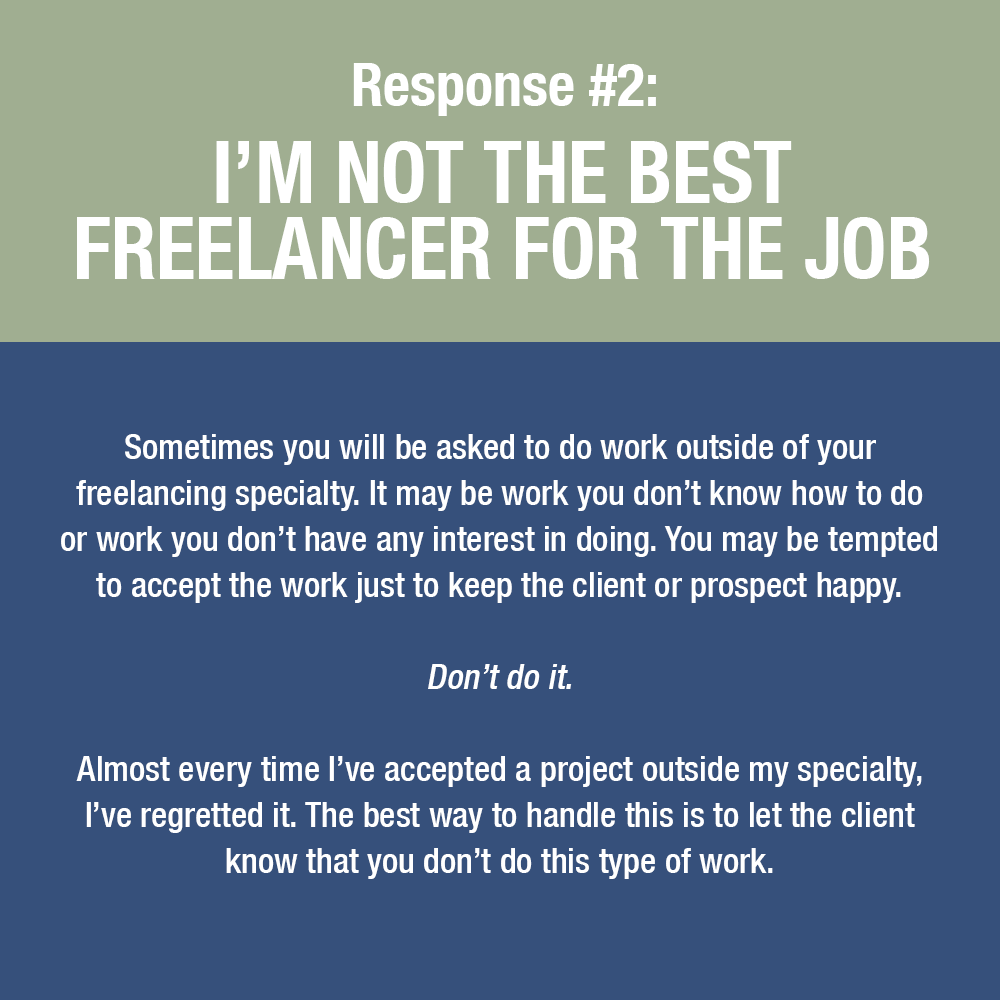 Response 3 – I Never Accept A Client With A Contract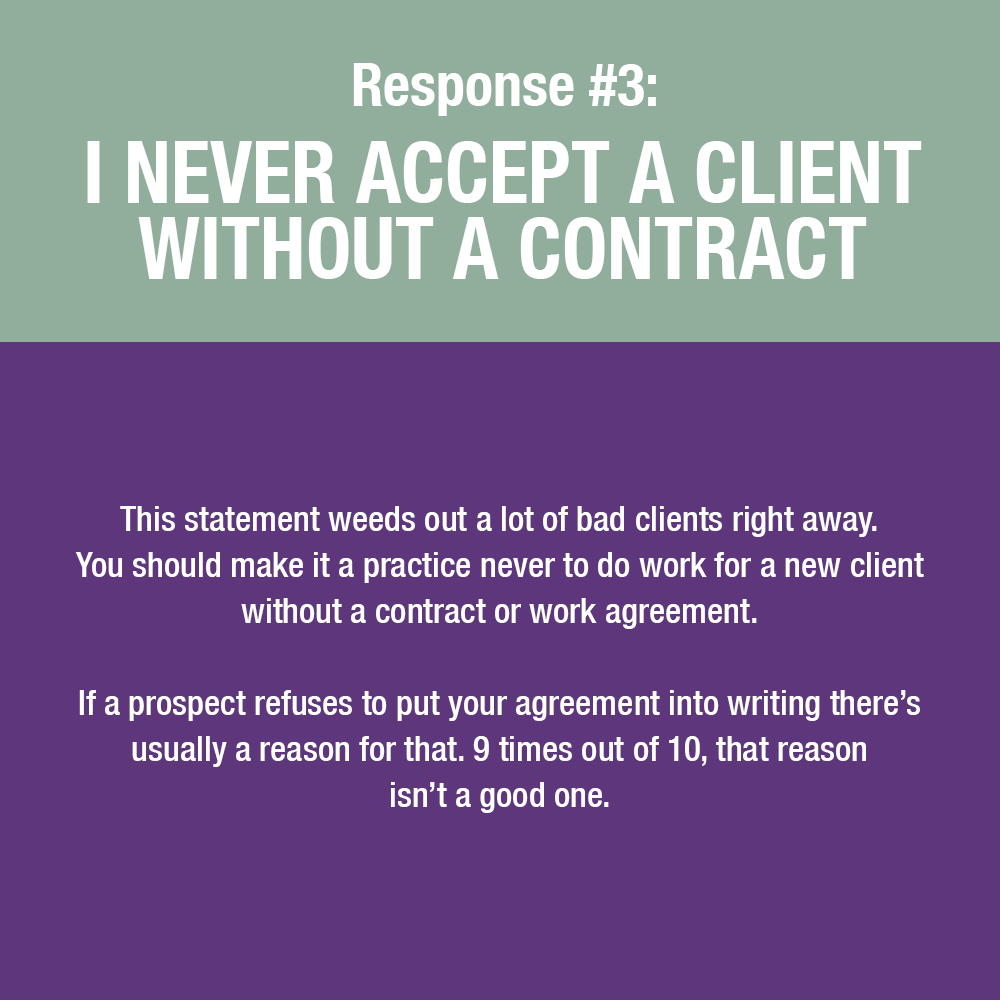 Response 4 – I Never Start Work Without A Down Paymen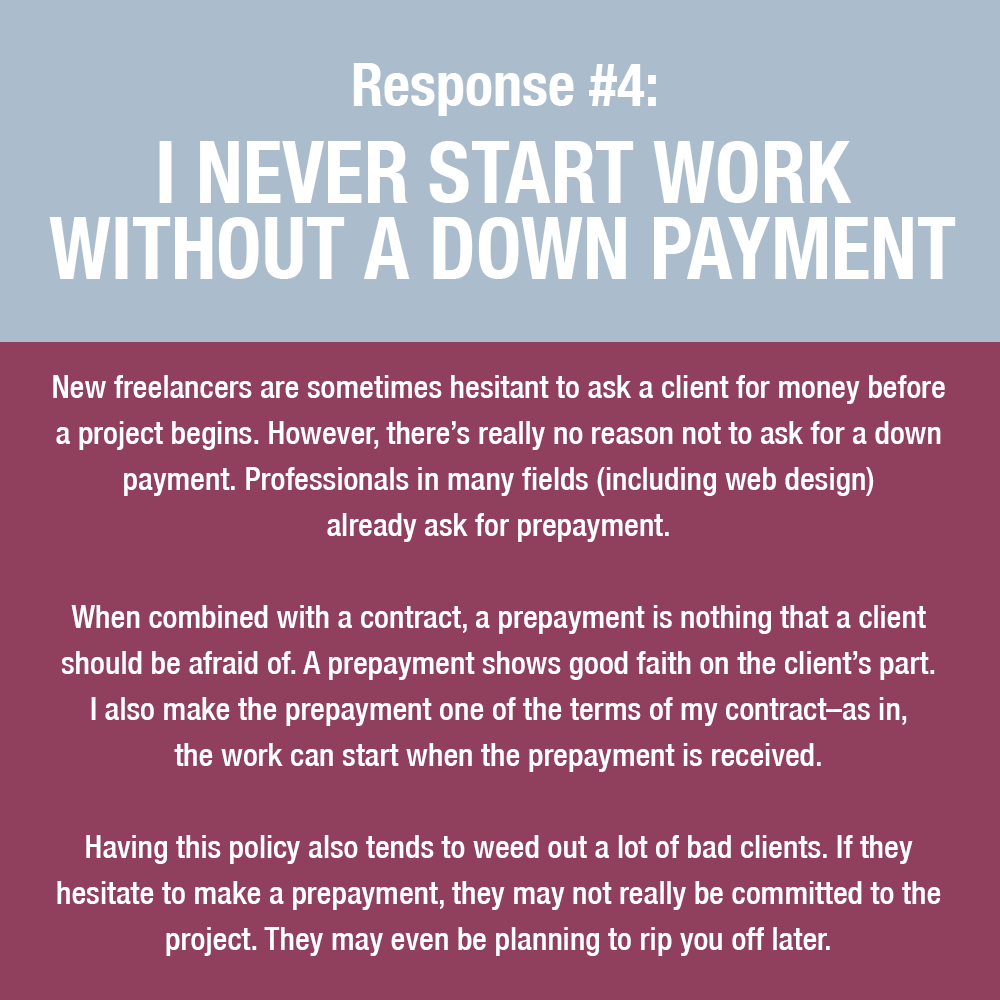 Response 5 – I Charge (Ridiculously High) Amount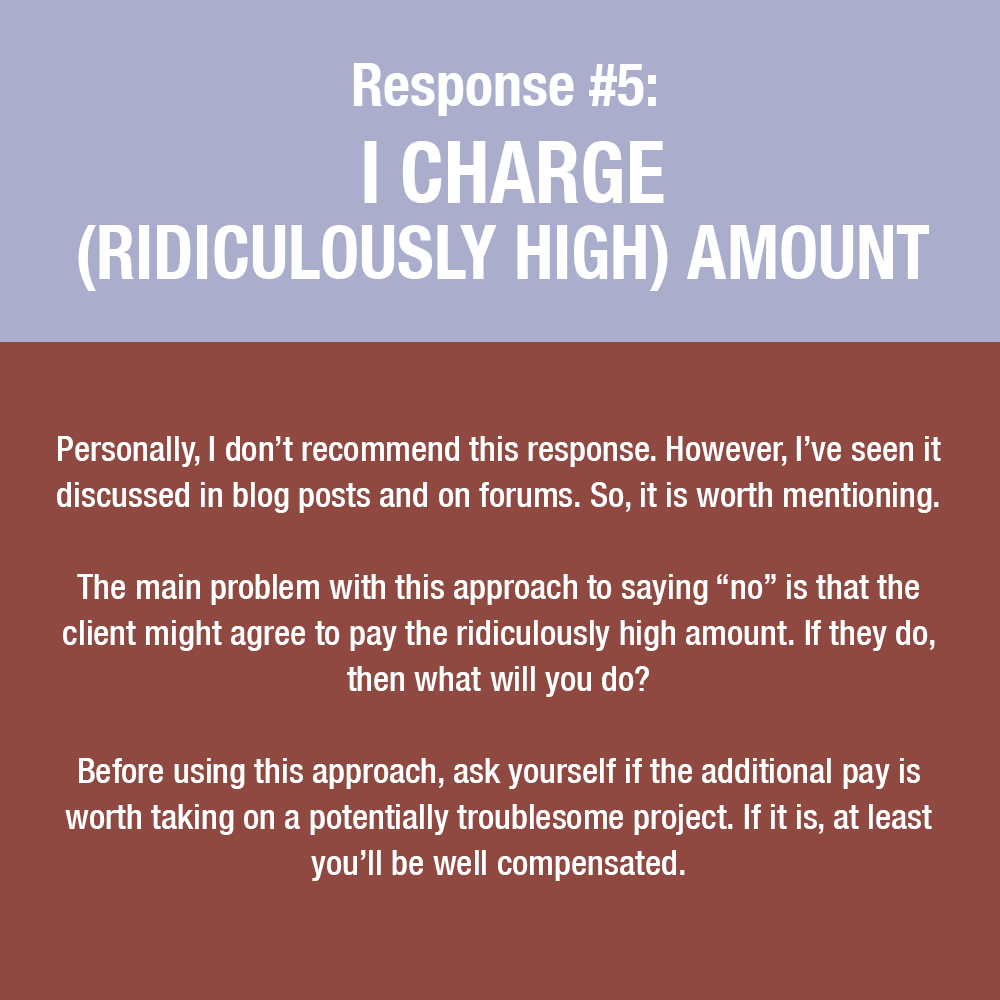 Response 6 – Refer Them To Someone Else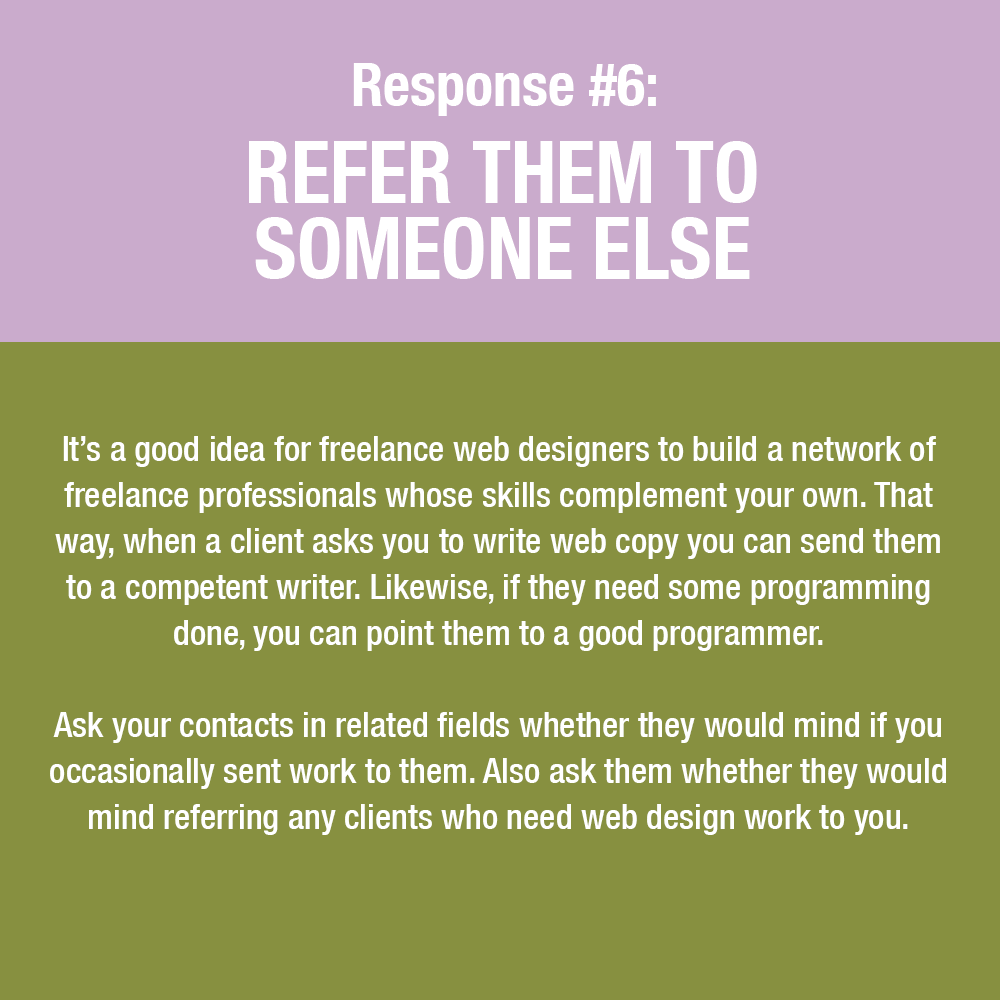 Response 7 – I Never Work For Less Then $XX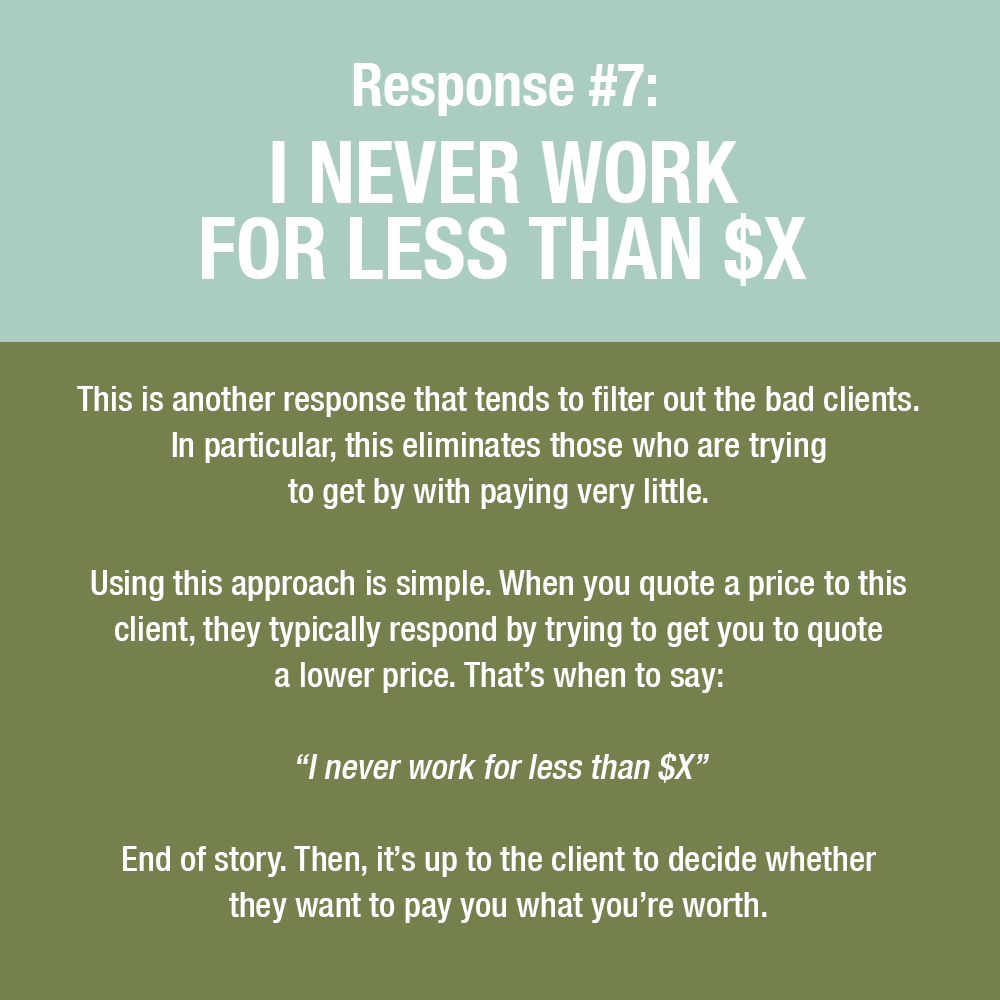 Response 8 – What You're Asking For Isn't Possible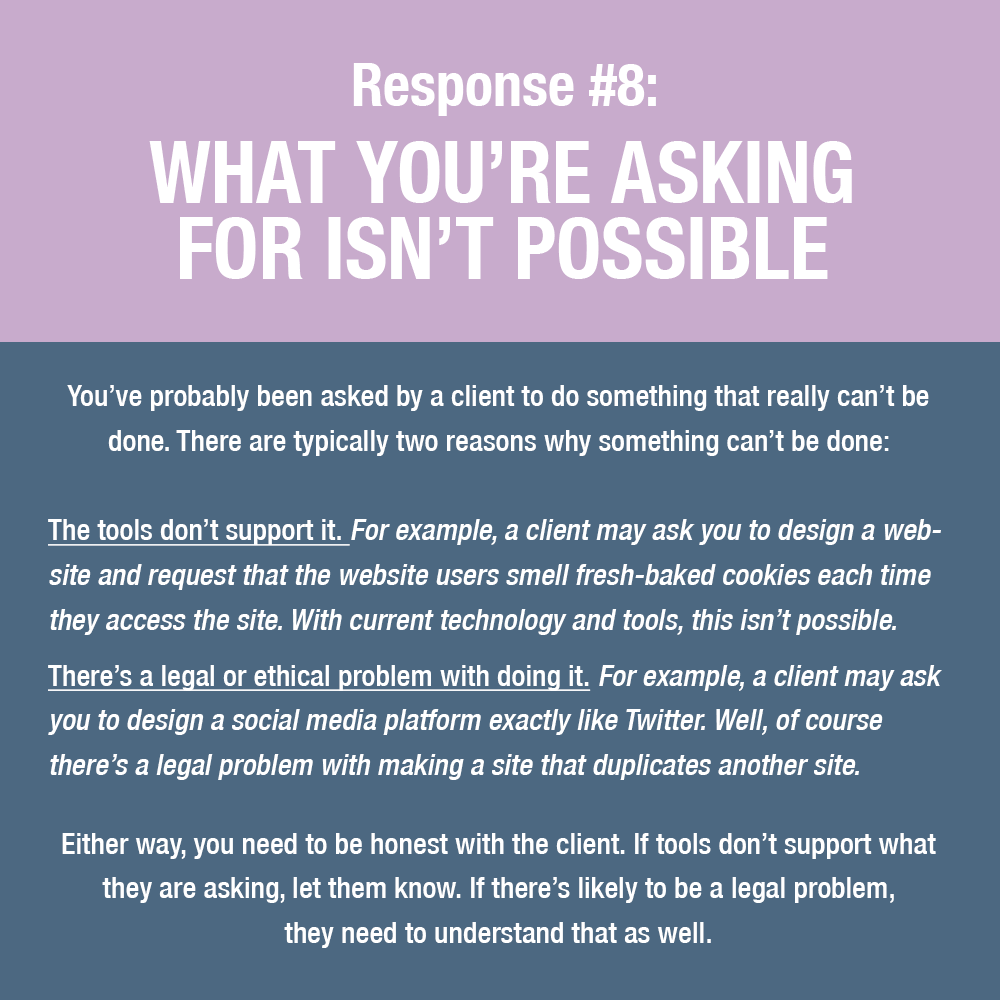 Response 10 – I'm Sorry, I Can't Help You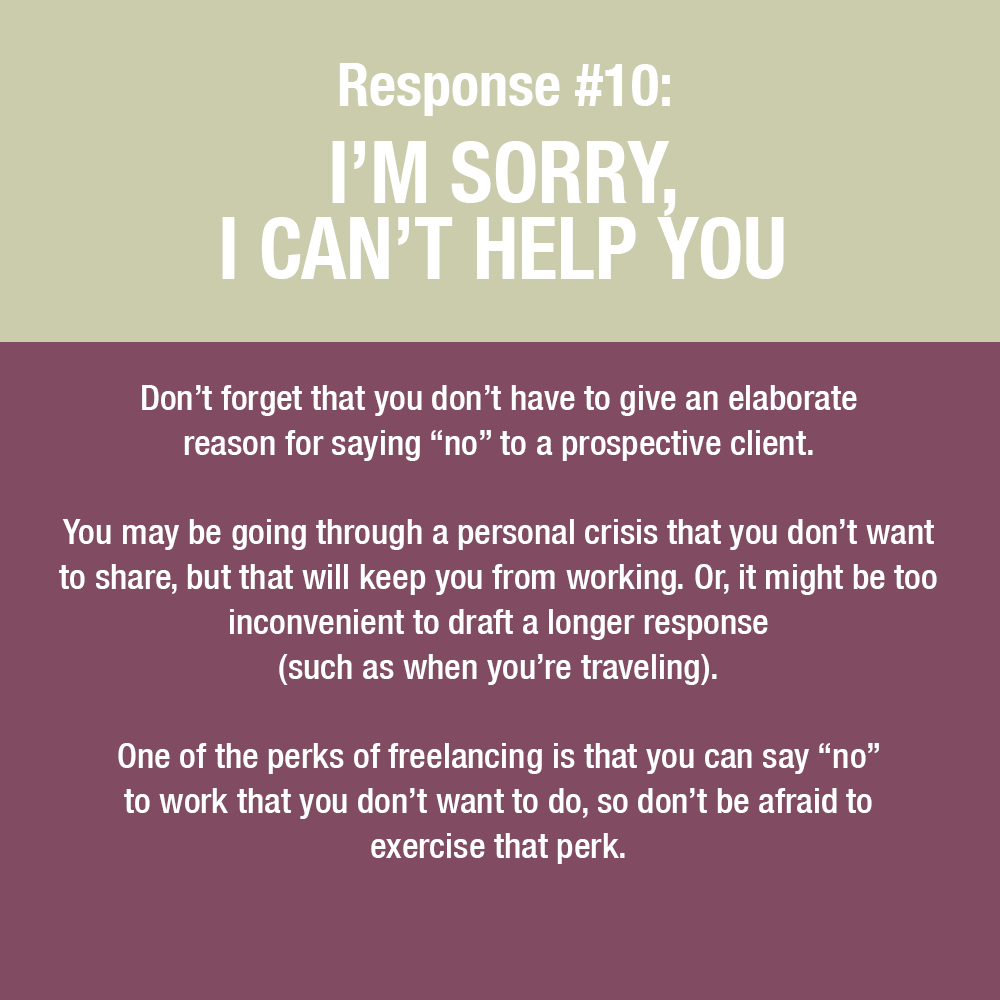 Your Turn
Have you come up with another way to say "no" to web design projects you don't want to do? And definitely it could be better if you say no to bad projects and say no to bad clients rather than start to struggling yourself. Have you ever faced any such situation?? Share your responses in the comments.